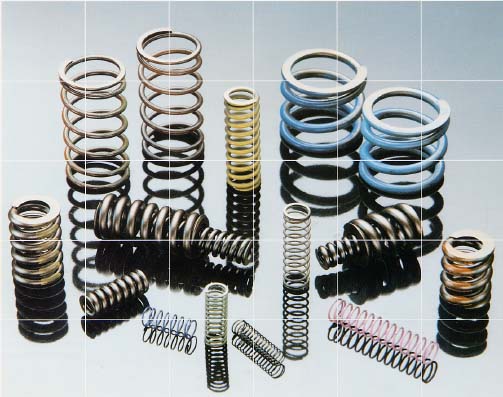 Established: July, 1987
Capital: $4.48 Million as of 2020
(Murata Spring Co., Ltd. 100% Shareholder)
Employees: 120 as of 2020
Location: 2401 Elliott Drive, Troy, Michigan 48083 U.S.A.
(248) 589-7770
Products:
Springs for Automobile & Heavy Duty Truck clutches and torque
converters, as well as
Automobile Transmissions
Facilities:
3 Buildings in one compound– 92,000sqft total (8,547sqm)
Customers:
Schaeffler Group, Exedy Group, Eaton Group, Valeo Group, TBKA,
Cummins, General Motors
American MSC is the U.S. affiliate of Murata Spring Co., Ltd. of Utsunomiya, Japan. American MSC operates as an independent company, dedicated solely to serving the American Automotive Market. Established in 1987, American MSC utilizes the technology, research and experience of Murata Spring Company to solve unique spring problems for its U.S. customers.
Full capabilities are in place at our Troy, Michigan plant for development and manufacture of precision compression springs for your specified requirements.
Our mission at American MSC is to provide world-class products, superior service, and up-to-date technology for use in the U.S. Automotive Market.
Our objective is to develop and produce the finest precision springs available in the U.S. at a reasonable cost, with on time deliveries to our customers. American MSC precision compression springs utilize unique designs, special materials and statistical processes to assure customer satisfaction in difficult applications.
The American MSC team of engineers, working with our "state-of-the-art" manufacturing capabilities are ready to assist your company in solving difficult compression spring application problems. Our resources, experience and technology, both in the U.S. and Japan, enable American MSC to furnish highly reliable precision springs that satisfy the high performance demands of automotive manufacturers.